New in VueOps: Calibration and Measurement Toolset for PDFs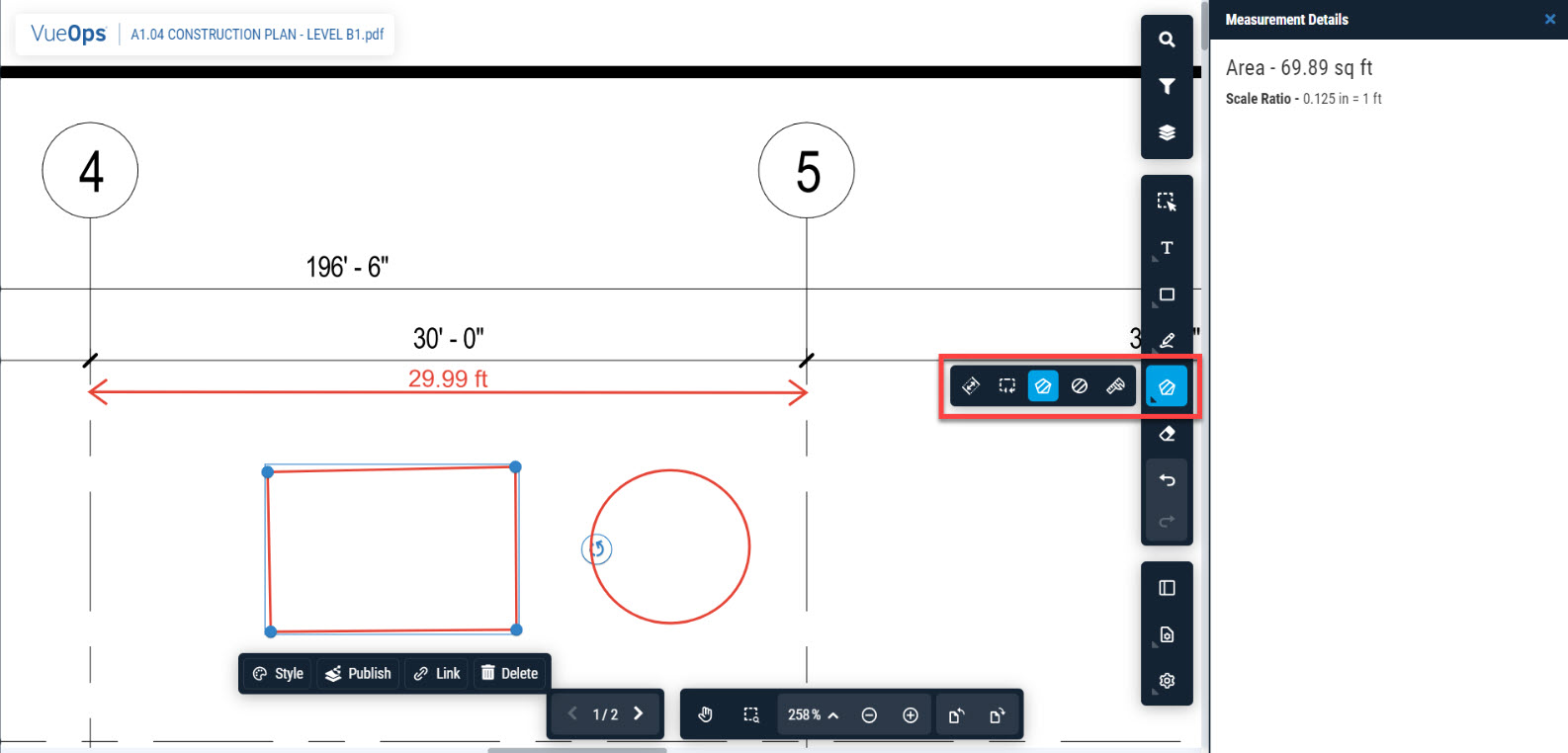 Facility management teams can now digitally calibrate to scale drawings and measure distance, area, and perimeters of building assets and more with our new comprehensive measurement toolset.
This addition to VueOps enhances planning and control of facilities, where users can quickly identify functional space adjustments and calculate and gauge measurement of mechanical and electrical equipment in real-time.
VueOps is committed to releasing new tools that offer valuable 2D workflows. Teams have instantaneous access to drawings, as-builts, and documents. With virtual investigation, users analyze upstream/downstream impacts and markup and share critical facility information.