New in VueOps: Save And Share PDF Markups with Your Team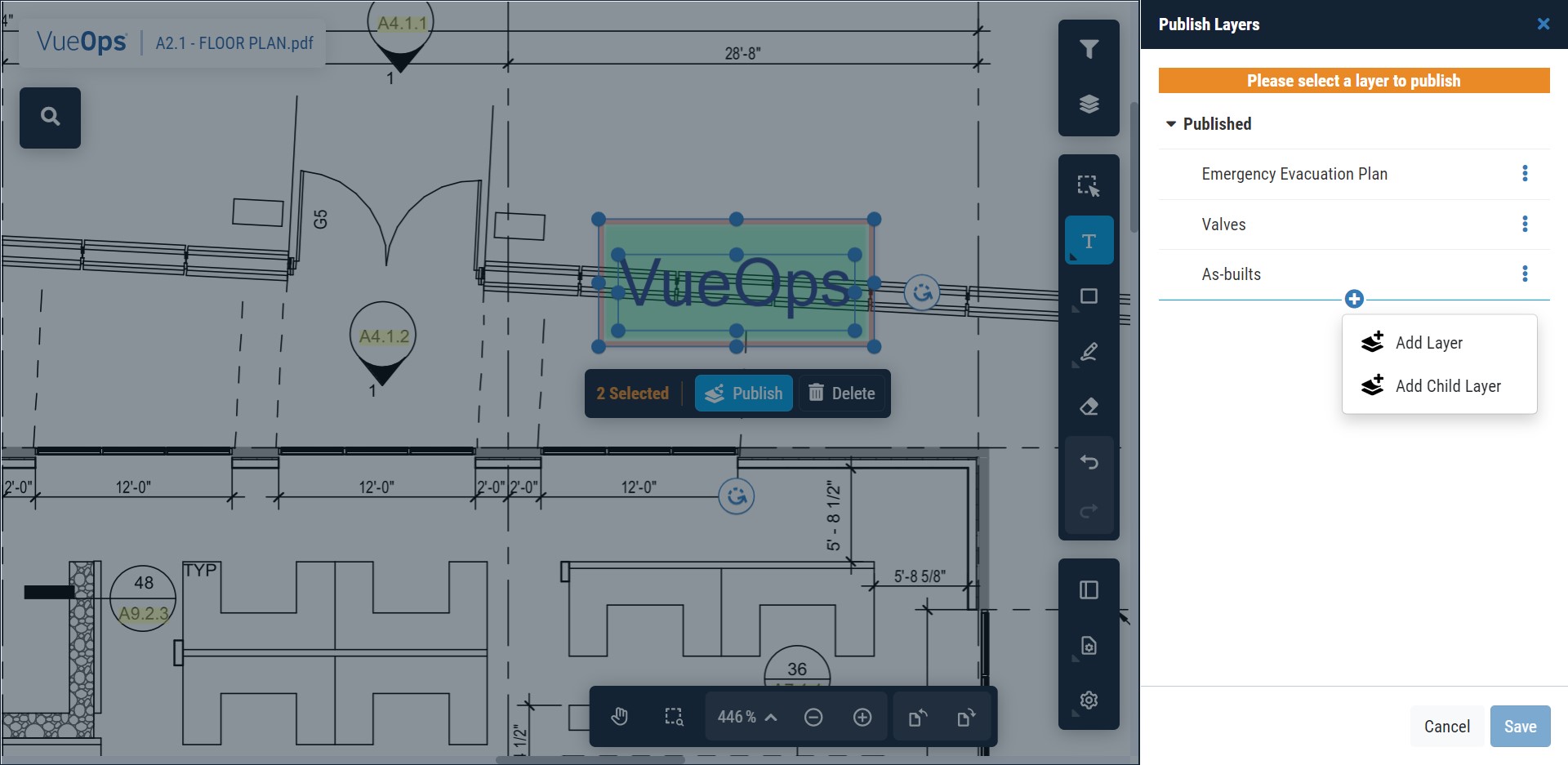 Facility management teams can now capture and save markups, notes, and a variety of content on building and equipment drawings and quickly share them with their teams in just a few clicks. With these enhanced PDF markup features, users can now communicate critical FM information in a digital environment easily across the full team in real-time – all within VueOps.
Having the flexibility to quickly share markups is a critical time-saver for facility management teams with thousands of assets. With these enhancements, operators can now use layers to organize and contribute to content that needs to be shared with colleagues. In addition, the Filter feature displays only the content desired.
Our users are constantly searching, inspecting, and managing thousands of building assets and equipment to ensure operational readiness, troubleshooting facility management issues, and providing preventative maintenance. By adding flexibility and streamlining the way teams communicate critical details on these projects, our goal is to help our Life Science, Healthcare, Advanced Technology, Commercial, and Higher Education clients operate with improved efficiency to prevent downtime, save money, and take advantage of rich Building Information Modeling (BIM).