Client Support: VueOps Refreshed Knowledge Base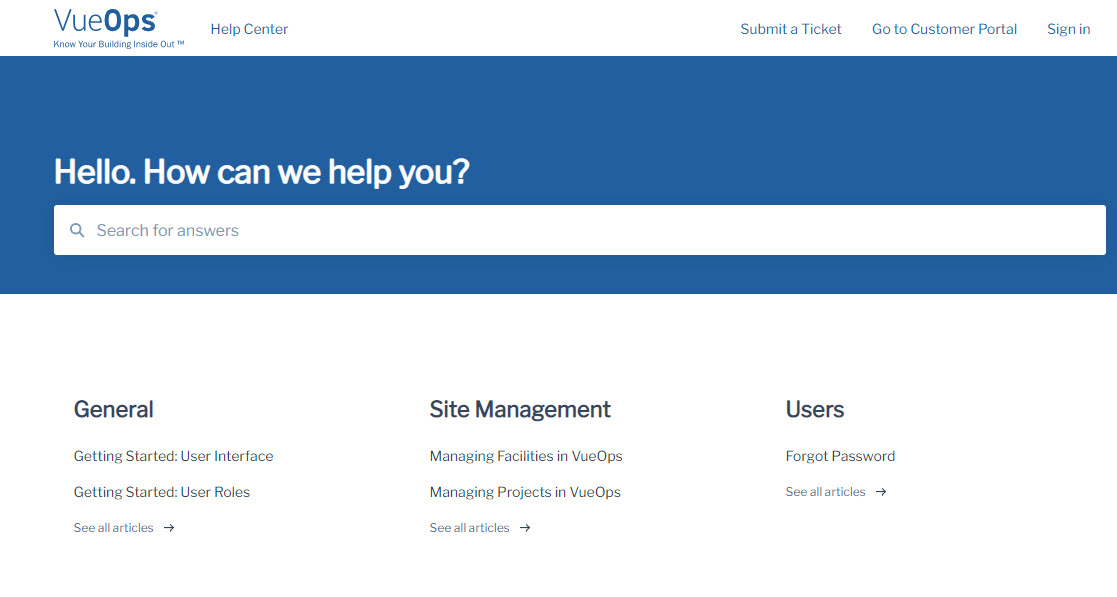 The VueOps knowledge base is a treasure trove of useful information about everything VueOps, and now it's been given a facelift. When users visit, they will find all the same step-by-step instructions, FAQs, and module introductions that make the Knowledge Base a powerful resource, just now with a brand new look.

When clients click on the Help icon within the VueOps application, they will be brought to the new Knowledge Base. If teams typically access the knowledge base directly through a link, please note that the link has changed to info.vueops.com/knowledge.

If users are trying to find some information, consider using the new and improved search function. Or get some help from our Customer Success team, by submitting a support ticket using the link at the top of the page.