Know the Difference Between Data and Productivity Issues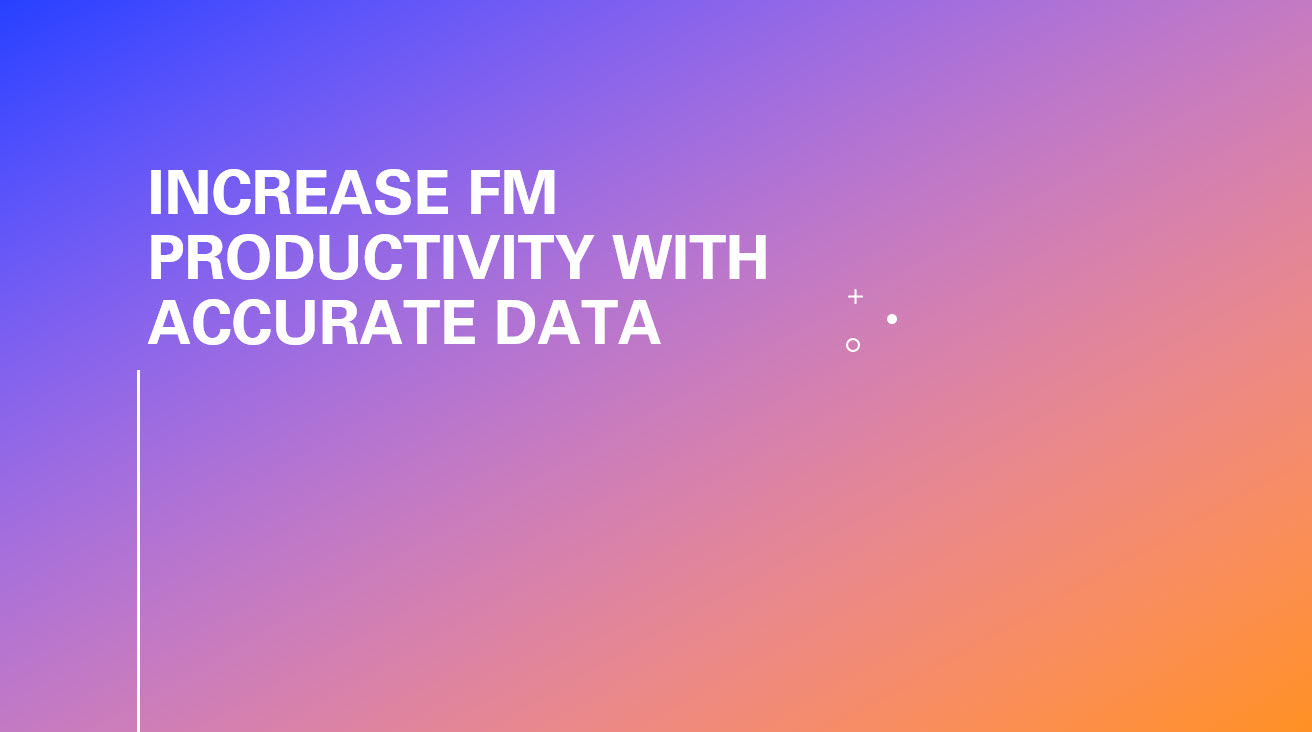 Facilities management (FM) tasks often happen quietly in the background of a building's primary day-to-day operations. However, the FM team is crucial to the productivity and effectiveness of everything happening in the building. Improving data management and productivity are tasks that go hand-in-hand. If you're looking for a facilities management solution to streamline your operations, you'll find that any option we can offer you will improve both your data use and efficiency throughout the property.
Understanding Facilities Management Data
FM teams typically have a wealth of data at their fingertips, but this information isn't always utilized properly. Your data may include anything from the initial blueprints for the construction of the building to warranty information on the latest HVAC equipment that you had installed. It's crucial to collect data at every touch point in the facilities management process because this information facilitates confident decision making, effective safety planning, and efficient maintenance and repairs.
You've already invested in the data regarding your building's design, but you're not utilizing that investment properly if you don't have a system in place to access that data quickly and efficiently through all phases of the facility life cycle. We believe the critical information that was gathered for the design and construction phases needs to move on effectively to the operations phase, which is much longer and more expensive over the life of the building.
Issues With Data
If data isn't properly stored in an intuitive and accessible system, you'll have serious data-related problems. These typically manifest as the inaccessibility of essential information. If the data is missing altogether, your only solution is to deploy a new team to assess the building and provide current data. This is the perfect time to implement an upgraded facilities management system so you can make the best use of that data once collected.
If the data is stored in a clunky, unsearchable system, your best option is to implement a more streamlined facilities management system that can aggregate all the essential information for your business and make it readily available throughout the company.
Evaluating Facilities Management Productivity
Productivity is an important consideration in any business. The facilities management team has a direct impact on productivity throughout the building. FM teams can improve productivity for employees within that workspace by scheduling maintenance for the appropriate times based on employees' work schedules. Equipped with information on work patterns, maintenance teams can better plan their activities so they don't disrupt important meetings or delay work during a peak production time. They can also ensure that they have adequate time in the facility for the appropriate clean-down protocols after messy jobs.
In addition to scheduling information, FM teams need access to facility data such as the layout of the plumbing system or the accessibility of ductwork. When this information is available in a digital 3D BIM document, the maintenance and repair team can investigate the job virtually without disrupting the employees using the workplace. The FM team can then prepare their equipment, recruit the necessary personnel, and schedule the job appropriately in advance of their first visit to the worksite so there's less time wasted for everyone involved.
Where Data and Productivity Collide
Whether you're in search of a facilities management solution to improve your data organization or to boost your productivity, you're likely to end up doing both. Better organized data naturally increases productivity by eliminating the time and effort spent locating and updating information for each job. In turn, addressing nearly any productivity issue will lead you back to collecting better data and finding a way to utilize it properly.
Once you understand how data and productivity go together, you can use our systems and solutions to improve operations in nearly any area, from maintenance and cleaning to major repairs and new installations. VueOps has the functionality to help you manage it all.