No BIM? No Problem.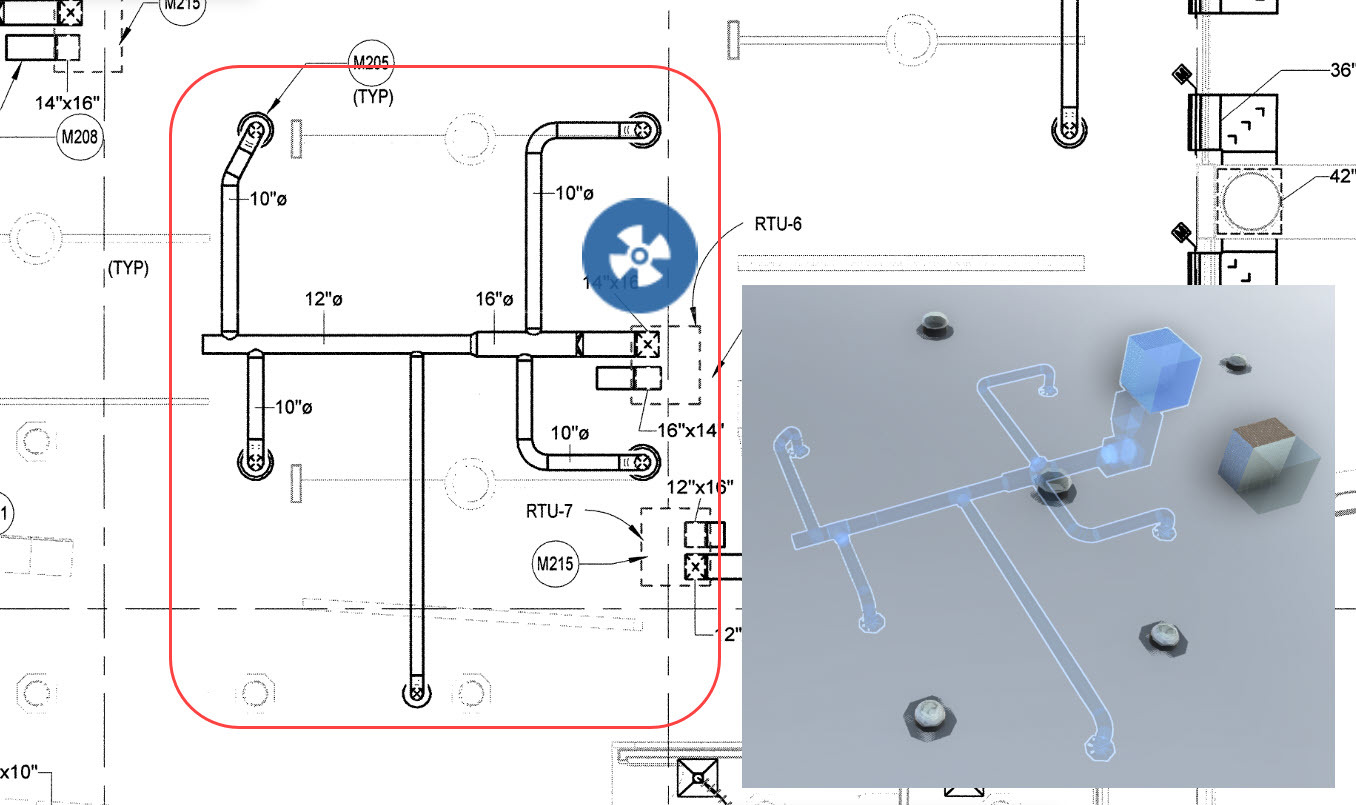 How can you digitally transform your existing buildings for smart facility management workflows? Is BIM necessary for creating a Digital Twin?
Industry research shows that facility personnel across the United States are retiring, the old infrastructure is crumbling, and documentation is becoming outdated by the day. Facility staff are increasingly making everyday decisions based on inaccurate, unreliable, and even unavailable information. If you are a property owner of a portfolio of buildings, these are concerns you probably share. You may be wondering how to even begin your journey of transforming your facility from paper to digital and leverage smart workflows like virtual investigation.
The reality is that the problem may seem so overwhelming at first that 'doing nothing' may start to sound like the better option. But that does not have to be your only option. At VueOps®, we predicted this challenge and decided to 'do something' to support our valuable community of facility owners and operators.
We launched VueOps® SiteLine­™ to bring the power of data to 2D PDFs.
Below is our 5-step guide to help you get started on digital transformation without BIM.
Step 1: Commit to Improving Efficiency
Begin by solidifying your commitment to improving operational efficiency. Your actions must align with corporate objectives, whether it is meeting a sustainability goal for reducing paper or a productivity goal of improving response times during emergencies, or a financial goal of closing deferred maintenance work orders. Once the goal is identified, it is critical to identify an internal champion (or champions) who will be committed to that goal and ready to lead a pilot project to completion.
Step 2: Pick a Pilot
A pilot project can be an existing building that needs some TLC, or it may be a tenant improvement project in-flight. In some cases, the opportunity may be right in front of you. For instance, your organization may be hiring an Architect to create new drawings to refurbish suites on one floor of a facility. There may be an opportunity to expand the scope to create new drawings for the entire floor. The idea here is to pick a pilot where you can showcase the value you identify as the core reason for digital transformation.
Step 3: Audit Your Drawings & Documents
The next step is to evaluate what you currently have. Start small by auditing drawings that you want to transform into a digital facility management workflow. If it is an existing building, begin the process of figuring out what is obsolete. Organizations are often faced with the challenge of not knowing what is current. That is fine. Just take stock of what you have and what is important. An overarching goal is to determine what's working and what's not. For instance, you may realize that it is a challenge to flip back and forth between the architectural floor plan and the mechanical and electrical drawings to locate a piece of mechanical equipment. And then, figure out which circuit it is on. A better workflow might be a way to isolate entire systems and view the parent-child assets, even if it is on a 2D floor plan.
The same needs to be done for documents such as O&M manuals, inspection reports, product data sheets, etc. Identify what you use, what you don't, and most importantly where are they located. These may be in a hard copy binder.
Step 4: Audit Your CMMS
You may already have asset data stored in your Computerized Maintenance Management System (CMMS). In the same way that you audited your drawings, figure out what you have, what is working, and what is not in your asset and location data. You may find that the data is obsolete or there is no real way to find which room a piece of equipment is located in. At a minimum, focus on the minimum data you need for virtual investigation workflows: the asset or equipment name, its manufacturer and model, and where it is located.
Step 5: Create a Base Plan
The next step is to connect the results of your audit to a multi-use space management plan. This can be a bare-bones architectural floor plan with walls, doors, and spaces.
Now that you have everything organized, the hard part is over. VueOps SiteLine can ingest the drawings, documents, and data and intelligently build the relationships to enable smart facility management workflows.
Digital data matters. Successful organizations will continue to seek better data and clarify what they want their digital signature to look like. With our No BIM, No Problem approach, your organization can get started with a small project. What's the benefit of a digital transformation journey? The process will help you understand where you want to go to become a more efficient organization.
Questions?
You have the tools and workforce for a digital transformation. Start small and keep at it. If you have questions, we can help.