Remote Asset Management Builds Workplace Resiliency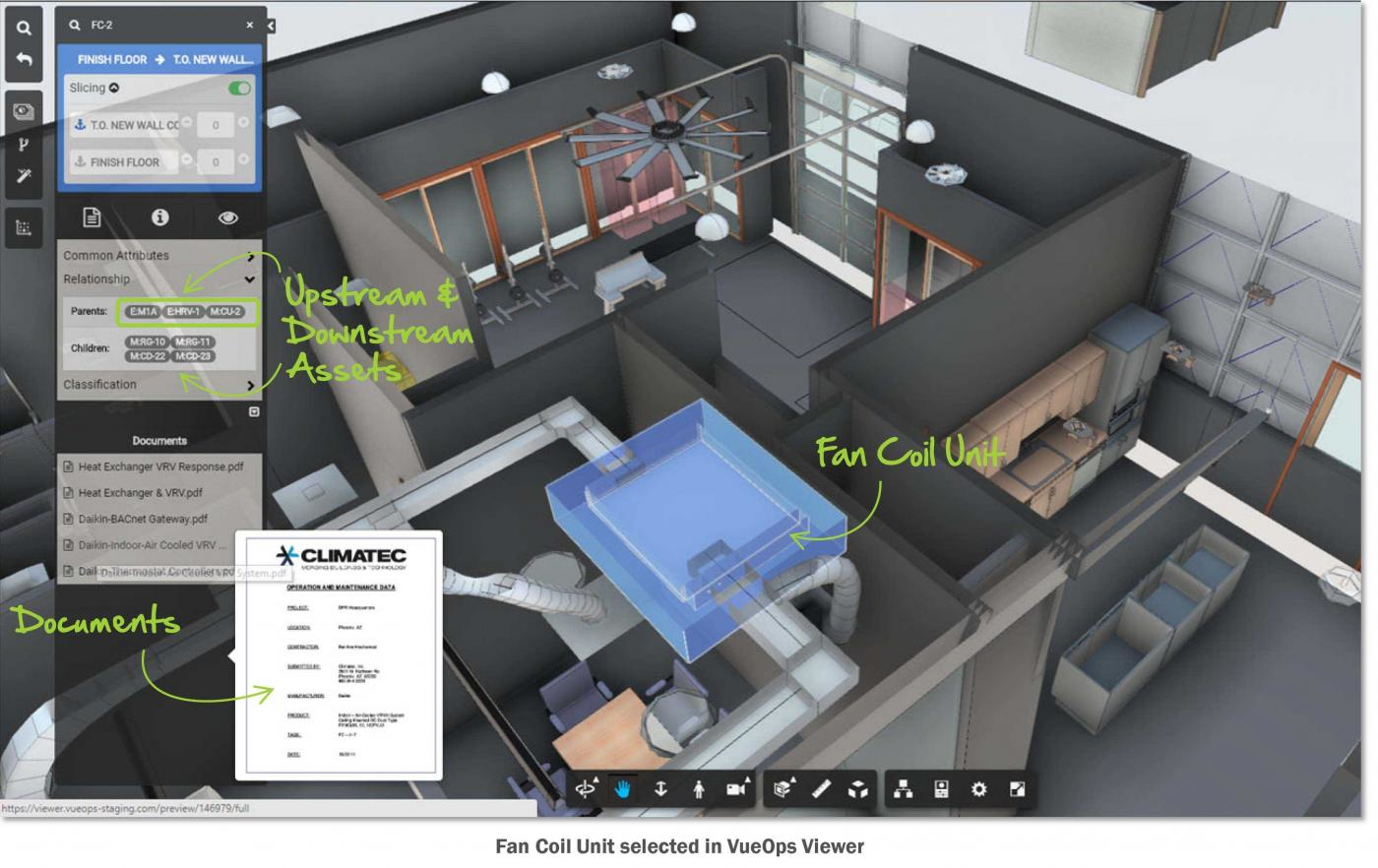 For facility managers, the need for remote monitoring of building systems has become more important as we move through the COVID pandemic and beyond. Operations dashboards that may have seemed like luxury budget items are getting another look as essential tools for operating facilities safely and productively. With many projects already using robust virtual design and construction (VDC) programs, the next logical step is to leverage these "digital twins" for remote asset management.
This pandemic has shown that, in buildings, the safety of teams, occupants and visitors will always be the top priority. More than ever, it is the responsibility of facility managers, engineers and operators to take action toward implementing the right prevention and containment strategies.
Research shows that facility engineers spend 50% of their time simply searching facility data. The faster an issue can be identified and addressed or prevented, the less disruption to operations. Doing so remotely, though, needs to become more common.
Reduced workforces, remote work and limited staff proximity on-site just underscores the need for integrated data tools that can enhance and increase facility uptime, improve workflow and eliminate pain points.
With VueOps®, our clients are searching building information at campus, facility, or project levels. They are inspecting building assets by location and system and viewing all of their facility information in one place. In addition, clients are improving warranty management and scaling to their enterprise-wide goals by integrating information for multiple facilities.
Our 'new normal' has highlighted the need for facility managers to virtually investigate facility issues in a 2D or 3D model, trace upstream and downstream assets to communicate maintenance impacts and view related documents in just one-click.
We believe that having access to reliable information at the right time for better decision making should be a foundational requirement for operating smart, sustainable, high-performing buildings. Is it time for your FM team to pivot to enhanced virtual investigation? Learn more.