Why Should Capital Projects Care About Facility Management and Maintenance?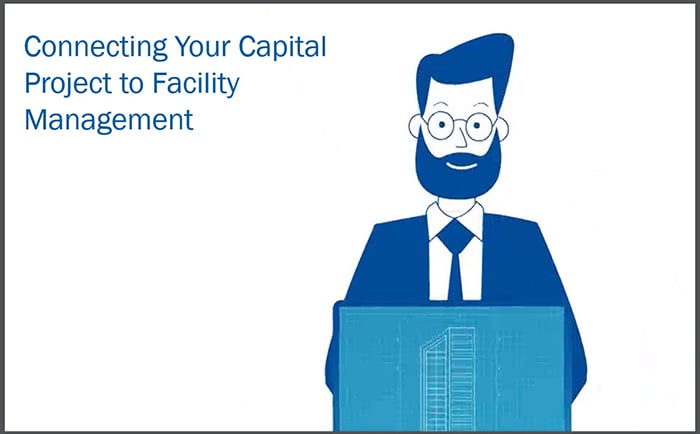 Capital projects can help improve or maintain complex buildings and sustainable projects of all sizes including mission-critical facilities, advanced technology companies, and sophisticated manufacturing operations.
These types of projects are prevalent within corporations and can include maintenance or asset acquisitions that add to or improve a capital asset. Facility management can provide you with the services and tools to support the sustainability, safety, and functionality of infrastructures involved in capital projects.
What Is Facility Management?
Facility management includes multiple areas to guarantee the safety, efficiency, comfort, and functionality of infrastructures by integrating technology, process, place, and people. Facility managers ensure that the facility's systems work together to make places where people work and play or live and learn productive, comfortable, safe, and sustainable. They manage the organization's assets, such as buildings, equipment, or property. Facility managers contribute to an organization's bottom line and business strategy by:
Promoting productivity levels.
Preventing downtime.
Controlling any risks to the personnel or infrastructures.
Impacting the efficiency of operations.
Reducing the impact on the environment.
Lowering natural disaster effects.
Creating sustainable tactics.
Utilizing technological solutions.
Guaranteeing compliance.
Maximizing security.
Facility management supports the organization in realizing the revenue of the original capital investment while helping the people who are doing the work as well as the culture of their work environment.
Why Is Facility Management Important?
Facility management is an industry that's growing by leaps and bounds, with facility managers taking on more responsibilities and needing a variety of skill sets. Infrastructures in the environment are an integral part of how we conduct business, entertain ourselves, and live our lives. Social trends that are embedded in facility management include:
Environmental impact.
Sustainability.
Advancing real estate models.
Expanding IT infrastructures.
Employee engagement.
Well-being and health.
Internet of Things.
Automation of buildings.
Monitoring buildings.
Taking advantage of rich Building Information Modeling (BIM) data.
What Are the Core Competencies Required for Facility Management?
Facility managers need to have a specific skill set to maintain and improve a built environment successfully. These skills include the ability to:
Consider human factors and who or what is going to occupy the infrastructure.
Understand business and financing.
Determine the maintenance and operations required.
Manage any risks to personnel as well as the infrastructure.
Create strategies for facility management.
Understand the basics of real estate.
Lead a team.
Manage the technology and information.
Focus on sustainability.
Communicate clearly with team members.
Provide a quality performance.
Understand project management.
Benefits of Facility Management Unique to Capital Projects
Facility management provides your company with the ability to connect on whole company goals, streamline data flow, and provide clear requirements and rules that support the project. The capital project team works together to define any requirements for facility management as a part of the deliverable. They will look at the final information to check for accuracy while ensuring that the delivery is timely.
A quality facility management program helps maintain data flow as a priority, making the operation faster with higher quality. Two facility management programs that work well with capital projects are database workflow, used to pass information from one phase to the next without recreating the data, and modeling, which is used to visualize the actual build.
Lasting benefits of facility management for capital projects include an overall improved organizational understanding of getting quality deliverables and what matters most, including data, files, and attributes. Workflows drive operational excellence, providing everyone with a better experience for capital projects.
VueOps offers a customizable digital solution that improves reporting, decision making, and information management for facility operators, managers, and building owners. Our solution connects asset data, project documents, space, and models to maximize your productivity. You can quickly search and navigate large document collections, visualize locations and models, and view multiple file-formats without needing additional software. You can also have multiple users connecting with this information on-site or remotely. When you're ready to see what VueOps can do for you, contact us to request a demo to learn how to take facility management to the next level.