Delivering a Digital Work Environment for a Pharmaceutical Global Giant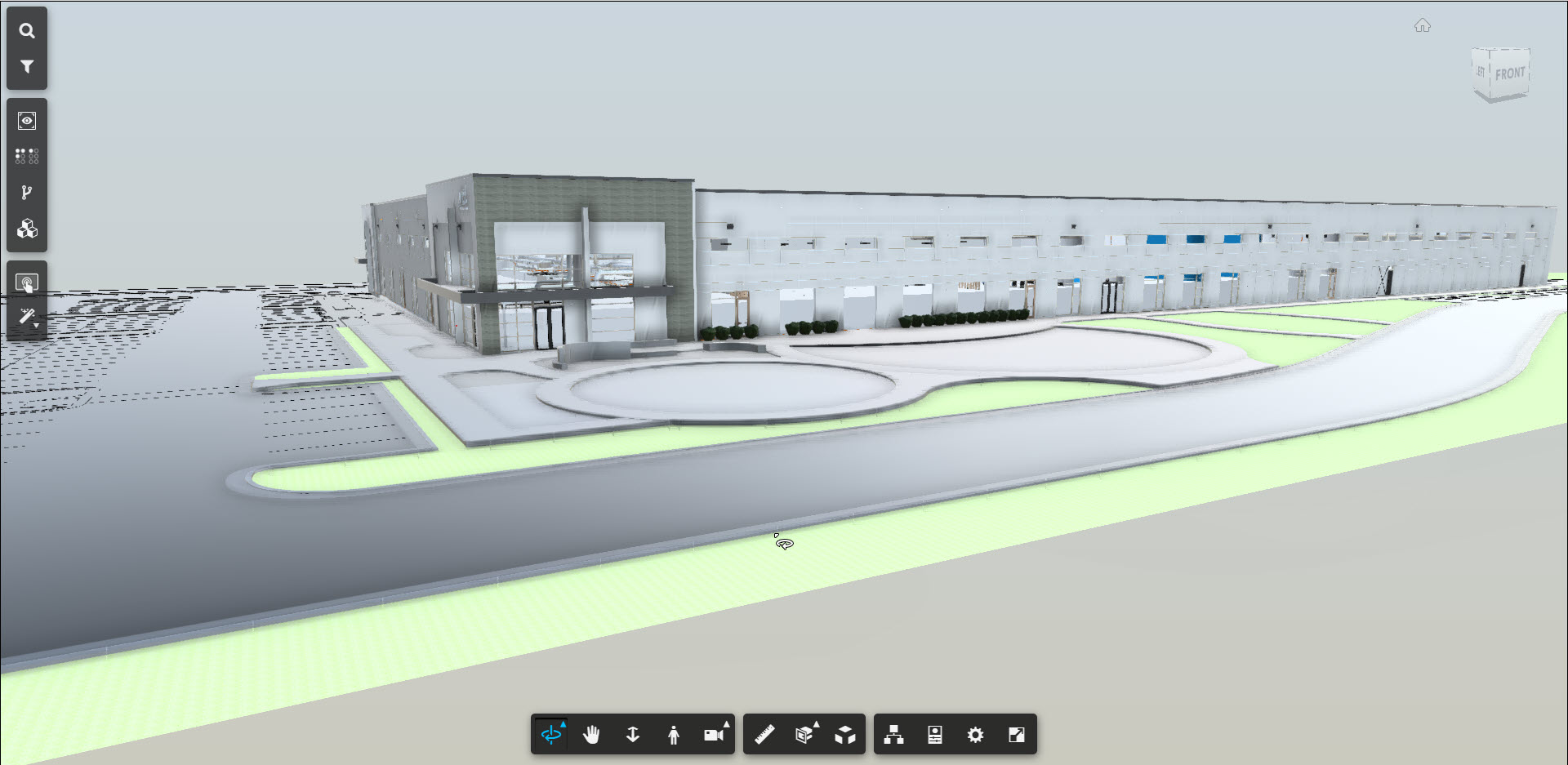 Technology advances throughout the construction industry are changing the way companies build. As a leader in adopting the latest tech tools on their sites, DPR Construction also empowers its employees to come up with new ideas, try and test new things, and bring some of their own disruptive innovations to the next level as a benefit for clients. 
To expand its R&D capabilities and global footprint, this confidential biotechnology company partnered with DPR to construct a new project, a Research and Development lab and office consolidation.
DPR proposed forward-looking use of data, virtual design and construction, and self-performance of the work and prefabrication (including VueOps SiteLine™ for facility management and operations) to win the Project and support their Digital Project Delivery Initiative.
The Project directly supports the 3D Building Information Modeling (BIM) portion of the initiative to deliver a new digital work environment with the as-built BIM Model.
SiteLine helps facility management (FM) and other end-users virtually investigate facility data and related documents in the digital twin of the facility.
Facility data access today and tomorrow.
The Project's turnover provides the as-built 3D Model and the embedded data as a digital FM tool. Typically, facility technicians would only have access to facility documents and data in their offices or at their desks. With SiteLine, facilities technicians will be mobile-enabled, empowered with field accessibility to the 3D BIM model at any time, anywhere.
Supported by SiteLine, facility technicians are able to virtually explore above ceilings and underground building assets without putting anyone at physical risk. They have increased efficiency due to less redundant work and they have access to data quicker. Researching issues using the 3D BIM before deploying additional labor to the field saves time and money. They have the control to power better building performance by seamlessly transitioning between work instruction, design documents, and more.

The "trident" of mobile-enabled, effective work support with relevant information.
"The Project Pilot is a 5-year look into the future for how we envision maintaining all our new facilities," said their Senior Manager of Automation Systems. "The goal is to develop the ability to seamlessly transition from work instruction (CMMS) to investigating as-built record documents, the BIM model, cut sheets, design drawings, etc. (VueOps SiteLine) to real-time building operation (BMS) right from a tablet. The tablet will be the digital front door to Maximo, our facilities' digital twin, all relevant project documentation, and the BMS. Grabbing the tablet will be as routine as grabbing a tool bag."
Some of the emerging use cases for SiteLine include important considerations. For example: seeing the building assets' parent-child relationships of systems for troubleshooting, identifying workplace hazards, and the ability to see how the facility was intended to operate, right from the field.
A new ability to toggle through different "layers" to see ductwork, piping, electrical, etc. in VueOps SiteLine.

VueOps SiteLine automatically provides links to associated record documents.
The desired result of the Project Pilot is that the BIM-enabled construction process and ownership model would become precedent-setting for future projects. The pilot will inform how the organization can more effectively and efficiently maintain and operate its facilities globally.