Enhanced Flexibility with VueOps Improved PDF Viewer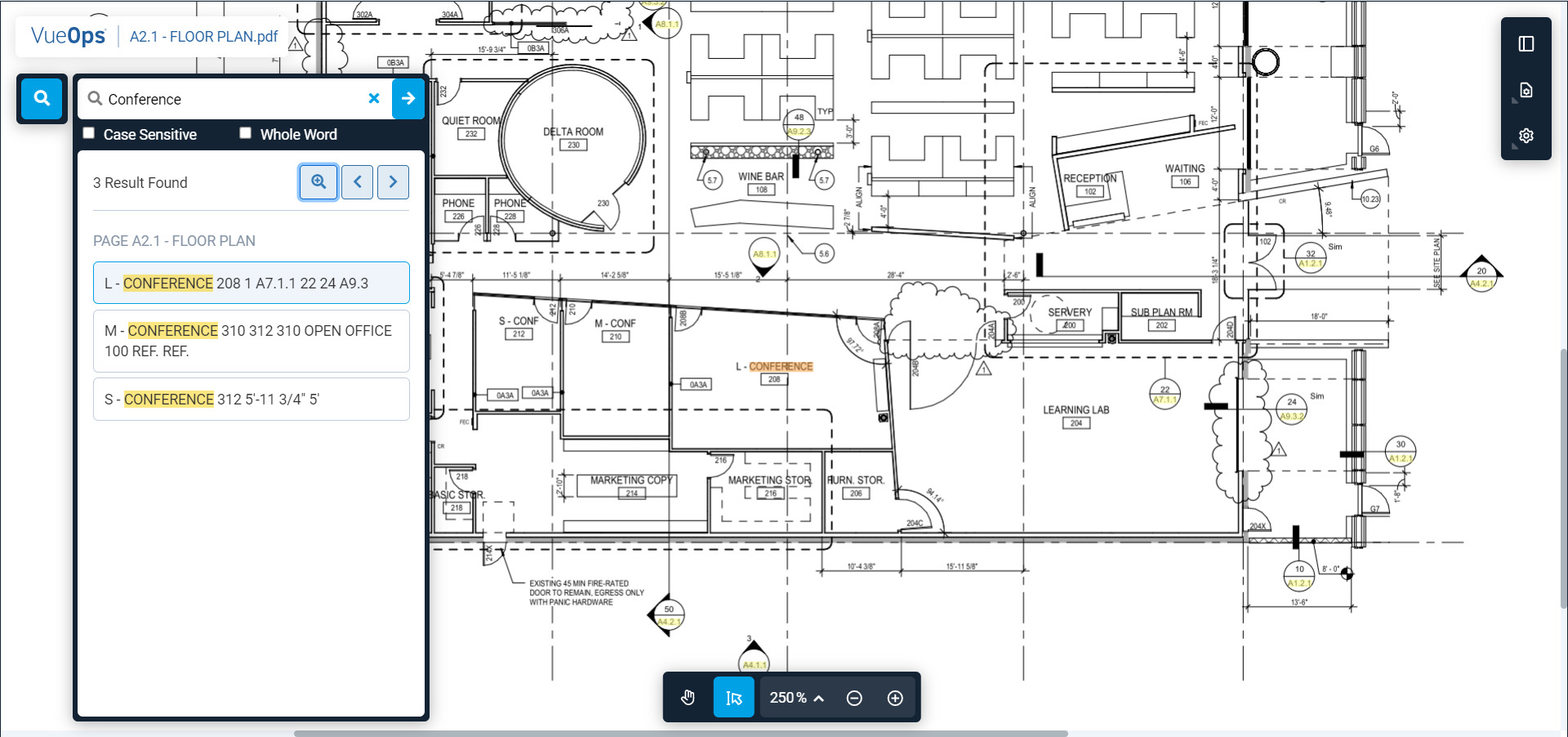 Today we announce a few significant enhancements to our cloud platform's PDF Viewer. The enhancements will help technically complex facilities like hospitals, life science laboratories and data centers maximize revenue, strengthen commitments to environmental sustainability, and even boost the health of facility occupants, by increasing productivity across facility management processes.
Specific enhancements include:
Advanced contextual results – Zero in on critical information and optimize searches with more flexibility and speed
Keyboard and mouse controls – Upgrade investigations of blueprints, submittals, floor plans, and more by taking a closer look with Pan and Zoom functionality
Thumbnail views and page control settings – Browse with thumbnail views and navigate with page control settings that ease collection, organization, and analysis
About VueOps
VueOps® helps you Know Your Building Inside Out™, exceeds your facility design and performance goals, and improves building-life cycle management. We work closely with building owners to specify their facility management data requirements for capital projects and design workflows to collect, validate, transfer, and manage data for use throughout the building lifecycle. Our cloud platform provides a smart, simple, and easy way to find construction turnover information and find information about assets installed in the facility, using search, 2D, and 3D visualization. Visit vueops.com to learn more.